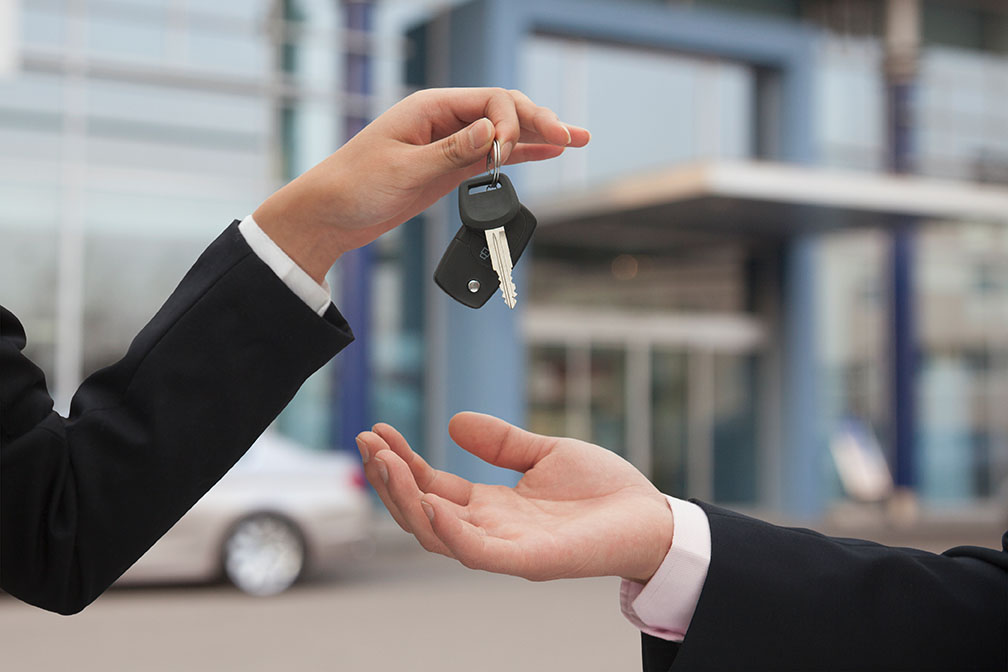 Get 110% KBB Value** for your Vehicle at Goodwin!
Simple & Easy! Tell us about your car. We want your car and will pay you on the spot whether you want to sell it to us directly or trade it in towards a vehicle. 
* Please note the Kelley Blue Book appraisal tool provides an estimated value range. Final sale / trade-in value is determined with an in-person appraisal by the dealership. Payments are made between 9am-4pm Monday-Friday.
It's easy to sell or trade your car to Goodwin Chevrolet Brunswick!
Sell Your Car Locally
Get an Accurate Appraisal & Value Your Trade-In at Goodwin Chevrolet
Do you own a vehicle that you no longer have use for? Why let it collect rust in your driveway when you can sell your car to Goodwin Chevrolet Brunswick? It's convenient and hassle-free for Lewiston drivers to utilize our Value Your Trade-In tool at our Chevrolet dealership in Brunswick, ME.
Get an accurate appraisal from the experts you can trust. Then take your pick between selling your car for cash or receiving a trade-in credit that can be applied on another vehicle from Goodwin Chevrolet Brunswick. Value your trade today for the car you no longer drive!
4.4 Star Google Rating
We pride ourselves on delivering positive experiences for all our customers and are proud to have an excellent reputation on Google thanks to them!
*Rating as of 8/15/21
Read Our FAQ's
Do you buy vehicles that have outstanding loans or leases?
Is the KBB appraisal price my final price?

The KBB price range is an estimated value for your vehicle. Your final appraisal value is determined through our in-person appraisal at the dealership. Upon completion of the in-person appraisal, your offer is good for up to 30 days or 1,000 additional miles, whichever comes first.
Is your offer negotiable?

We use an industry specific program that determines a vehicle's market value, not just a book value
How long does the appointment last?

Only 10 minutes for the actual appraisal. If a transaction is agreed, usually an additional 20 minutes will be needed after that.
What do I need to bring to my appointment?

If you own the vehicle, meaning all loans for the vehicle have been satisfied, and you hold the title, you will need to bring the following:

The vehicle's valid, current registration.

The vehicle's title if available (Every person listed as a current owner must be present).

Current loan account information & documentation (if applicable)

A valid ID for each person listed on the vehicle's title.

If the vehicle has a current loan or is part of a current lease, you will need to bring the following:

The vehicle's valid, current registration.

A valid ID for each person listed on the vehicle's title.

We will need the social security number or account number associated with your loan to obtain a 15-day payoff from your lender.

All manuals, keys, and accessories for the vehicle.

Every person listed on the loan/ lease must be present.
How do I get paid for my vehicle?

If a title is present, you will get paid immediately. If there is a loan, the equity difference will be paid the moment we receive the title from the lienholder.
My car is not in perfect condition. Can I still sell it to you?

Yes, we will accept any car in any condition.
Can I sell or trade a vehicle that is registered out of state?

Yes! As long as you are the owner and you can bring the vehicle to the dealership for inspection.
Do I have to purchase a new car from you?

No, we can purchase your vehicle regardless of your intentions for any replacement.
How long is my vehicle appraisal value valid?

Our offer is good for 30 days or 1,000 additional miles**, with absolutely no obligation to purchase or sell us your car.
Benefits of Selling Your Car to Goodwin Chevrolet Brunswick
A hassle-free, fair-trade assessment that's quick & convenient
Know your vehicle's current market value before visiting our Brunswick, ME dealership
Sell us your car for cash or receive a trade-in credit to apply as a down payment on another new or used vehicle from Goodwin Chevrolet Brunswick
Most equitable way for Freeport, ME motorists to get rid of a vehicle they no longer drive
Offers more choices for Saco shoppers by bolstering Goodwin Chevrolet's used inventory
Higher value for your trade-in! Third-party sellers can't match our competitive appraisal rates
Have peace of mind that comes with doing business with experienced appraisal experts
Get Your Kelley Blue Book® Value in a Matter of Minutes
Even if Rockland drivers are only considering selling or trading their car, Goodwin Chevrolet encourages them to take a few minutes to fill out our Kelley Blue Book Value Your Trade form for an accurate online appraisal. This will jumpstart your appraisal process and give you a better idea of your car's current market value.
Sellers from Saco can fill out this online trade-in form by selecting the model year, brand, model, body style, engine, transmission, drivetrain, and mileage of the vehicle they're considering selling.
After providing us with basic information about your car, you'll receive an instant cash offer. Whether you choose to sell us your car for cash or trade in your vehicle, our monetary offer remains the same. At Goodwin Chevrolet, our offer on any vehicle trade-in is redeemable for 30 days or 1,000 additional miles, leaving Lewiston drivers with more flexibility and time to decide their best option.
Don't forget there is absolutely no obligation to purchase another car or even sell us your car. Use our Kelley Blue Book tool to value your trade-in and get a better idea of what's in your best interest.
Receive a Trade-In Credit or Get Paid Cash When You Sell Your Car to Goodwin Chevrolet Brunswick
After completing the online appraisal form and finding out your car's current value, we invite you to pay Goodwin Chevrolet Brunswick a visit. Our appraisal experts can quickly verify the information from our trade-in tool before writing you a check on the spot.
Not interested in cash and need a vehicle upgrade? Browse Goodwin Chevrolet Brunswick's new inventory for a peek at the latest Chevrolet car, trucks, and SUVs. Your offer can be utilized as a trade-in credit on one of these new Chevrolet vehicles. The same goes for a pre-owned car. We'll apply your trade-in offer as a down payment on any vehicle you purchase from Goodwin Chevrolet Brunswick.
Don't forget that we'll also help you facilitate paying off your car loan, too. Our financial experts are ready to assist with all your auto financing needs. Don't hesitate to jumpstart your auto loan process and pre-qualify for a car loan by filling out the Goodwin Chevrolet Brunswick online finance application.
At Goodwin Chevrolet Brunswick, we happily accept vehicles of all brands and various conditions. It doesn't matter if you have a Chevy or non-Chevrolet model you're looking to sell. We'll pay you cash when you sell us your car! Begin your trade-in process online by valuing your trade-in now.
** 110% offer valid through 01/31/2022 on vehicles that are model year 2017 or newer with less than 60,000 miles. You do not have to trade-in, we will offer to buy vehicle even if you don't purchase or lease a vehicle from us. Get paid same day for your vehicle if you have your title in-hand (payments are made between 9am-4pm, you can bring your vehicle to the dealership any time during normal business hours).  Dealer has right to refuse any vehicle. Dealer purchase of your vehicle is not guaranteed. Final KBB value confirmed with an in-person at the dealership. Vehicle value offer from time of in-person appraisal is good for 48 hours.
† $250 Thank You Referral offer good towards referrals that sell or trade-in their vehicle at Goodwin Chevrolet Brunswick.
REFER A FRIEND & GET UP TO $250
Goodwin Chevrolet Brunswick

195 Pleasant Street
Brunswick, ME 04011